Electric Spin Duster
Rs.2,399.00
Rs.3,699.00
SAVE 35%
Color:- Green
✅ Quick dusting solution
✅ Durable & Long-lasting
✅ Adjustable, telescoping handle
✅ Suitable for various surfaces, washable.
❤ Taking care of yourself also means taking care of your environment ❤
Make Dusting Fun & Easy👌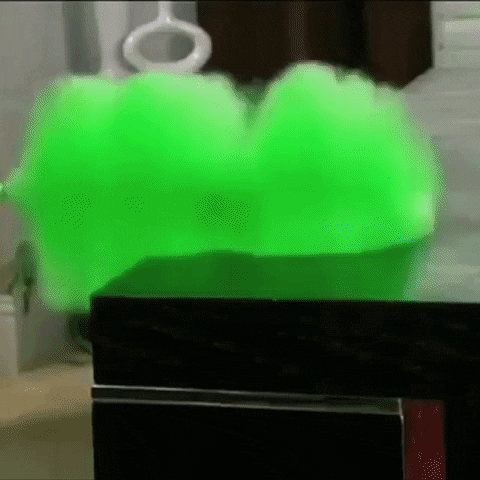 Revolutionary cleaning tool that makes dusting quick and easy
Unique spinning head design attracts and holds dust
Ergonomic handle for comfortable and efficient use
Can be used on a variety of surfaces, including furniture, electronics, and baseboards
Perfect for both home and office use
Washable microfiber head can be reused again and again, saving money and reducing waste
Instruction to use
✅

Turn the Spin Duster on by pressing the power button

✅

Hold the Spin Duster by the ergonomic handle and press the spinning head against the surface to be dusted

✅

Move the Spin Duster in a back-and-forth motion to effectively remove dust

✅

When finished, turn off the Spin Duster and remove the microfiber head for washing

✅

Reattach the clean microfiber head and it's ready for next use.
Multi-purpose
Electrostatically-charged
 

bristles attract and trap dust

 

making it the perfect ceiling
✅ Fan Cleaner
✅ Blind Cleaner
✅ Mini Blind Duster
✅ Pet Hair Duster
✅ Cobweb Duster
✅ Baseboard Cleaner
Washable
✅Our rotary dust collector is a washable duster. When you have finished cleaning, rinse your head and let it air dry. Super strong absorption, will not make dust everywhere in the air.
Features
⭐ Makes dusting fun & easy
⭐ Use on blinds, furniture and electronics
⭐ Includes 2 duster heads plus extension rod
⭐ Nearly 3 foot reach!
⭐ Free extension for ceilings and fans!
⭐ You get a small and large duster head!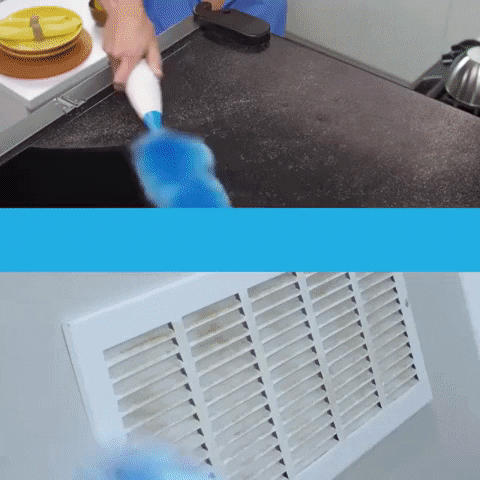 Guaranty💯 
"Quick delivery, and just impeccable. The Hurricane spin duster"
     We are confident that you will love
 

Professional  Hurricane
✅

The electric spin duster is a cleaning tool designed to make dusting easier and more efficient.

✅

It has a motorized head that spins at a high speed to quickly and effectively remove dust and debris from surfaces.

✅

The duster is powered by electricity, so it doesn't require any manual effort to use.

✅

The spin duster comes with different attachments to clean various surfaces like furniture, electronics, and other household items.

✅

It is lightweight and easy to maneuver, making it ideal for people who have difficulty using traditional dusters or who need to clean hard-to-reach areas.

✅

The electric spin duster is rechargeable and can be used multiple times on a single charge.

✅

Its compact design allows for easy storage in small spaces, making it a convenient addition to any cleaning toolkit.

✅

It is a eco-friendly alternative to disposable dusters as it can be used over and over again.

✅

The electric spin duster can help reduce allergies and asthma by removing allergens from the air which could cause breathing problems.

✅

It is suitable for both residential and commercial cleaning needs

.